Syndee Feuer is an executive coach, resume writer, job search coach, career coach and personal branding strategist recognized for helping others reach their greatest potential.
Taking advantage of her many years of senior leadership and corporate experience, Syndee guides executives, senior leaders and managers facing change to blaze new trails. Using a custom-designed career marketing approach, Syndee's clients rely on her strategies to persuasively demonstrate their skills and experience, and address difficult issues.
Her clients appreciate her direct style, keen insights and career management expertise.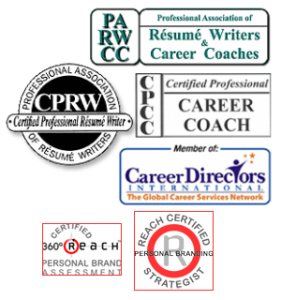 Here are her credentials:
Certified Professional Resume Writer (CPRW)
Certified Professional Career Coach (CPCC)
Certified Personal Branding Strategist (CPBS)
Certified 360 Reach Analyst
Masters in Education
Business background with Fortune 500 companies including ATT Wireless, Convergys Corporation,
New York Telephone (now Verizon)
Member of: Professional Association of Resume Writers and Career Coaches
Member of: Career Directors INTERNATIONAL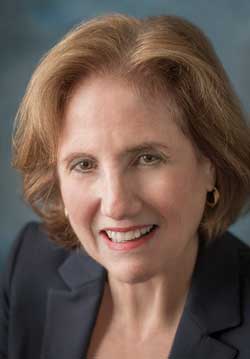 Syndee is a career coach and brand strategist to executives, senior corporate leaders and managers facing career change. As a successful training leader for 28 years in Fortune 500 telecom companies, Syndee gained extensive experience coaching senior corporate leaders, bringing clarity to unstructured situations, motivating teams and producing results. While drawing upon her business background, she offers alternative strategies for senior leaders who want to blaze new trails.
Syndee has worked with both national and international executives and professionals helping them reinvent themselves and regain momentum. Her clients value her insights and positive approach. Before they begin working with her, clients are very often frustrated, worn down, angry, and / or scared. By the end of the career coaching process, her clients have regained clarity on their career direction, developed a well-planned roadmap to move forward and renewed their enthusiasm for change.
For Syndee, it is all about empowering her clients to think positively and envision possibilities. In a supportive atmosphere, she engages clients in open and vigorous conversations tailored to their specific needs, e.g. facilitating a career transition, accelerating a job search, increasing compensation, improving visibility, building a personal brand, bringing more balance to career-life, and more.
With those clients who are committed and ready to dedicate the time to do the necessary work, Syndee lays out a strategy and process for them to take massive action… and then she gets out of the way!
Background and credentials:
Syndee Feuer grew up in rural Vermont. She received a Bachelor's degree in Psychology from the University of Vermont and a Master's degree in Education in the field of Psychometrics from Boston University. Syndee worked as a training leader for such companies as New York Telephone (now part of Verizon), AT&T Wireless, and Convergys Corporation. As a career coach and brand strategist Syndee has the following certifications: Certified Professional Career Coach (CPCC), Certified Professional Branding Strategist (CPBS). Certified Professional Resume Writer (CPRW), Certified 360 Reach Analyst.