Career Documents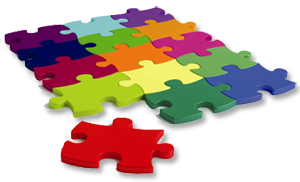 Resume & Cover Letter
(includes a free 30 minute job search coaching session):
Fees for resume development vary depending on your current job title, the number of positions you have held, the complexity of your experience, and whether your goal is to stay in your present career or transition to a new career. Resume fees range from $200 for Entry Level and College Graduates to $600+ for C-Level Executives.
$275 – $325 Specialist, Supervisor & 1st Level Manager
$350 – $450 Mid-Level Manager and Professional
$475 – $600 Senior Manager / Department Director
$650+ Executive/C-Level Executive
$ 50 – $100 Cover Letter
LinkedIn Profiles, Bios, Networking Resumes, etc. Call for details.
Resume Service includes:
Free evaluation of your current resume.
1-hour (or more) consultation via telephone with Syndee Feuer, a Certified Professional Resume Writer, to uncover your experience, achievements, personal brand and more. Revisions of your draft resume until it meets your satisfaction.
Free – Tips on various aspects of the job search process.
Free – Tips on interviewing and networking.
Packages

(Our packages can be customized to meet your needs.)
Job Search Coaching Package includes: Strategic Job Search Marketing Plan, Resume & Cover Letter Development, Personal Branding Statement & Strategy, LinkedIn Profile Development, Networking Techniques, 1-Page Networking Resume, Interviewing Strategies, Salary Negotiations, Online Search, Sourcing, and more.
Executive Coaching and Career Transition Coaching Packages include:
360 Reach Survey and/or DISC assessment
Career exploration questionnaires & analyses
Values Identification
Proven processes/exercises for getting 'unstuck',  implementing change and overcoming hurdles
Resume and Cover Letter Development
LinkedIn Profile, Personal Branding Development, Personal Branding Statement, Personal Branding Strategy, Interviewing Strategies / Techniques
Short and Long-term Goal Planning
Life Coaching Package includes strategies and techniques to empower and motivate you to take control and live life on your terms.
Business Coaching Package focuses on: uncovering ways to increase job satisfaction, discovering your personal brand, improving your overall performance at work, gaining respect, and increasing happiness in the workplace. Our coaching follows a strategic approach to get you the recognition and compensation you deserve.
Pricing
We customize our services and packages to meet your needs. Call to discuss your specific goals and requirements. Initial ½ hour coaching session is free.